About us
Ortelio Ltd is a research focused company, working on cloud robotics. We are developing applications that give robots intelligence to take over human tasks.

Our cloud robotics work relies on current state-of-the-art frameworks, such as OpenCV, Caffe2, and CNTK. We do support knowledge sharing via the cloud. We are strong advocates of the Internet of Things, and aspire to pioneer the Internet of Robots. Using our cloud platform enriches applications because objects, faces, sounds, voices, locations, and many other things, can be shared across different robots (only on demand, we respect privacy) enabling cooperation of robots in a novel manner.

Ortelio Ltd is a member of euRobotics AISBL.
Our work
We are already applying our cloud based solutions in the creation and delivery of service robotics applications for the elderly (offering cognitive assistance, geriatric assessment, and companionship). However, our solutions can be used in various other domains and fields, such as medical and clinical, children education, entertainment, agriculture, manufacturing and shop-floor operations, drones and unmanned vehicles, monitoring and security, etc.
RAPP
A software platform to support the creation and delivery of robotics applications targeted to people at risk of exclusion, especially older people.
MARIO
Managing active and healthy aging with use of caring service robots
RoboBrain
A Software Architecture Mapping the Human Brain
Latest news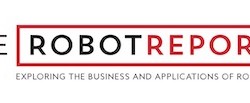 A look ahead for the China robotics market at https://www.therobotreport.com/chinese-robotics-market-look-ahead-2020/: Even though China is strong in some aspects of AI, its dependence on US suppliers and its lack of technological infrastructures such as cloud robotics might lead to establishing stronger links with Europe in the near future.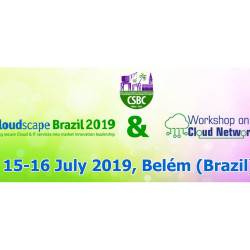 Ortelio's position paper on Cloud Robotics: Cognitive Augmentation for Robots via the Cloud can now be accessed at the Atmosphere project's website. The paper is part of our recent activities supporting EU-Brazil cooperation, including our participation in a workshop on cloud robotics on 15-16 July 2019 in Belém, Brazi, and our cooperation with the Amachains blockchain[…]
Previous
Next